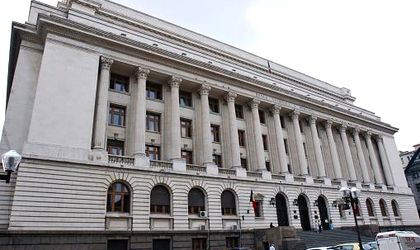 Although the central bank recently cut the key interest rate to a record low of 4 percent, banks are keeping their stringent risk policies in place, slightly reducing the cost of bank loans.
Radu Gratian Ghetea, president of the Association of Romanian Banks (ARB), said last week the banking system had put aside EUR 10 billion in provisions by September. He claimed this amount should have been seen in banks' profits.
The president added that 85.8 percent of the non-performing loans in the banking system are generated by insolvencies and bankruptcies.
"The insolvency law is a big problem. Many clients, instructed by very good lawyers and insolvency specialists, delay the process and banks still have their money stuck in there," said Ghetea.
He says that against this backdrop, banks will continue to maintain their current risk margins through to 2014.
Central bank governor Mugur Isarescu suggested earlier this month that banks should lower loan interest rates because all their indicators, including profitability and solvency, depend on the volume of loans.
"If banks do not want to grant loans, they can put up the shutters. (…) Bankers need to find revenues (…) They need to return to their basic function of lending," said the governor.
Banks keep on lending to SMEs
Valentin Lazea, chief economist at the National Bank of Romania (NBR), said the banking sector has engaged in "atypical behavior" since the start of the year. "We have seen an abnormal increase in bank loans to small and micro-enterprises, while the stock for middle-sized companies and corporates has decreased," said Lazea.
"One potential explanation is that the larger companies are finding alternative financing sources to bank loans."
According to the NBR, around 60 percent of the loans provided to SMEs are granted by local banks. Non-resident lenders, meanwhile, account for 30 percent of total financing, while non-banking institutions cover the remaining financing.
Ghetea said that lending to SMEs had picked up in the past two years, adding that 40 percent of the total loan stock of RON 50 billion is allotted to the segment.
Although banks claim they are focusing on SMEs, Maria Grapini, delegate minister for the business environment and tourism, said that the companies she had spoken to across Romania told her access to finance is their biggest challenge.
Ovidiu Posirca