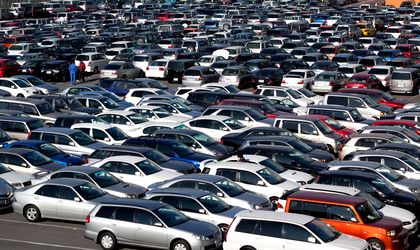 According to an Autovit.ro press release the auto market in Romania has been on a positive trend, all its sectors registering significant growth. The new car sector posted a 15 percent increase, while second hand cars went up to the highest level recorded during the last seven years.
New cars saw a third year of rises, with the volume of registered cars reaching the one in 2011. Registrations last year were at about 7,000 new units per month, the minimum being reached in February (under 4,200 vehicles) and the maximum in July (over 9,200 vehicles). An important factor that led to this improvement was the Rabla program, used in over 25 percent of transactions.
"In total, in 2015, in Romania over 80,000 new cars were registered, which was good for the entire market. For 2016 there are prerequisites for growth, but at a slower pace than last year," says Cristian Cojocaru, sales manager of Autovit.ro.
The segment of imported second-hand cars reached the highest level in seven years, exceeding 250,000 units registered. Last year there were on average 20,000 vehicles registered per month, with the minimum in January (under 18,000 cars) and maximum in November (over 24,500 vehicles). November was, in fact, the best month in five years, Autovit.ro shows.
As for the re-registration category (transactions with used cars domestically), 2015 was the third consecutive year of growth. Thus, the monthly average reached 19,000 transactions, with small variations between 17,300 and 20,300 per month.
"As we can see, 2015 was a good year for all auto market segments. There is still a clear preference for imported second-hand vehicles compared to new cars, the ratio is 3:1. The most sought after are second hand premium German brands," Cristian Cojocaru adds.
On Autovit.ro the number of ads for cars manufactured recently increased in 2015. Thus, 5 percent ads are for new cars and more than 40 percent are for cars produced in the last five years. The average value of cars sold via the platform was EUR 8,781, while the total amount transacted in the second half of 2015 exceeded EUR 128 million.
There was also a clear increase in mobile users, with the versions of mobile apps registering an increase in downloads of 135 percent higher in December compared to the same period of the previous year.
During Black Friday buyers showed their interest by buying during the same day the 38 cars placed under special prices, totalling savings of over EUR 280,000.
Autovit.ro, part of the Naspers Group, is an online platform for buying and selling new and second hand cars. It has been active in Romania for 15 years.
Natalia Martian