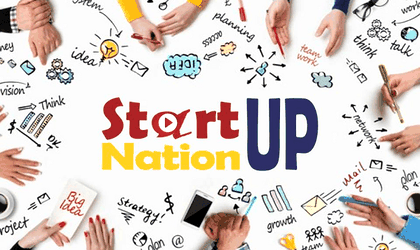 Romania's Ministry of Business Environment, Commerce and Entrepreneurship has released a reaction to the posting of several winning projects on classifieds. The authorities said that although it is legal, they caution against the taking over of businesses by third parties.
"In reaction the information published in the media, related to the initiative of certain entrepreneurs, whose projects were accepted for financing as part of the Start-Up Nation 2017 program, to try to assign parts of their businesses as well as the requests to clarify the legality of these initiatives received by the Ministry for the Business Environment, Commerce and Entrepreneurship, the press office of the ministry states the following: the purpose of the Start-Up Nation program is that to help budding entrepreneurs to set up a business."
 
That is why, the statement reads, the objectives we follow have at their centre the development of SMEs, the improvement of their economic performance, job creation, the insertion on the job market of the underprivileged, unemployed and graduates, the increase of investments in new and innovative technologies.
"On the other hand, assigning shares of the companies is legal, and it does not breach neither the laws nor the provisions of the Start-Up Nation aid scheme. Moreover, identifying business opportunities is a characteristic of the entrepreneurial spirit.
 
Still, the new owners of these companies, which receive aid within the program, must know it will also take over the obligations that come from implementing the scheme, such as maintaining the jobs created for a duration of two years, the statement warns. At the same time, the Ministry cautions, those who take over these projects must be aware that the business plan is taylor made for someone and not the best suited to them. They will have the obligation to work with something that is not necessarily best suited to them. They will find themselves working with something that cannot be adapted to their needs and structure.
As part of the same statement, Minister for the Business Environment, Commerce and Entrepreneurship, Radu Oprea, said it was important to increase the attractiveness of the program for entrepreneurs and to simplify for the 2018 edition, based on last year's environment, the access to financing."