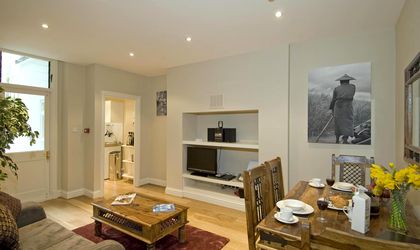 Asking prices for apartments across Romania have dropped on average by 4.5 percent in the first semester of 2013, a higher decrease than the 0.5 percent drop in H1 2012, according to data from online real estate portal Imobiliare.ro.
If back in January 2013 the average per square asking price for local apartments was EUR 978, this dropped to EUR 934 six months later. Compared to June 2012, asking prices were 5.4 lower last month, according to the same source.
Bucharest apartment owners have lowered their expectations on average by 3.9 percent in the first semester of this year.  The average per square price in June was EUR 1,093.  The decrease was higher for recently built apartments – 4.4 percent to an average of EUR 1.222/sqm.
Price decreases were also reported in Ploiesti (-3.8 percent, EUR 785/sqm) and Brasov (2.6 percent, EUR 835/sqm).
Price increases on the other hand were reported in Cluj-Napoca (+3.8 percent, EUR 930/sqm), Timisoara (+1.5 percent, EUR 797/sqm) and Constanta (+0.3 percent, EUR 859/sqm).
By comparison, asking prices for Romanian apartments dropped 1.3 percent in 2012 y-o-y.
Simona Bazavan