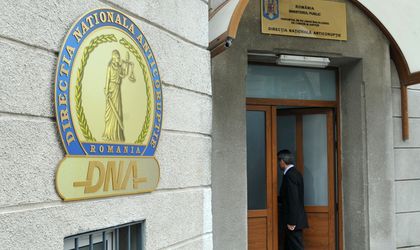 The Council of Europe's anti-corruption body (GRECO) praised Romania's "unprecedented determination in combating corruption-related crimes affecting public institutions" in a report published on Friday, according to an EC press release. On the other hand, the "sweeping crackdown on corruption has made civil servants reluctant to sign even routine documents," slowing down investment, according to Bloomberg.
Currently, the Romanian anti-corruption agency has around 10,000 cases under review, and as a result of their work several high-ranking politicians were taken down, including former prime minister Victor Ponta, former Bucharest mayor Sorin Oprescu, and former finance minister Darius Valcol, all three of them having denied the charges.
Amidst these investigations, the business environment is, however, suffering, with "long-planned public works projects stalling", says Bloomberg, among them a EUR 1.7 billion in loans for infrastructure projects approved by the European Investment Bank. "We find ourselves in limbo. The country badly needs the funds: the World Economic Forum ranks 85th of 144 countries for the quality of its infrastructure – the worst of any European union member state", says Dietmar Dumlich, EIB representative for Romania, adding that the problems arise when it comes to getting anyone to sign the loan documents, according to Bloomberg.
This fear on behalf of civil servants was also noted by Ion Tiriac, Romanian businessman, who in August 2015, said that he was told "they are afraid to even breathe because it may lead to the anti-corruption prosecutors' office", reports Bloomberg. His declaration came following a decision to "shelf plans to donate EUR 2 million to build a new ice rink in Bucharest" after spending "more than two years trying to line up the necessary documents" and finding himself facing unwillingness on behalf of civil servants "to sign even routine documents", further adds Bloomberg.
In contrast to this, GRECO's report says that the Romanian authorities need "to develop a more robust and effective system of prevention which would address problematic situations even before they turn into a criminal conduct". Furthermore, GRECO adds that "there is a need to strengthen the overall supervision by the Superior Council of Magistracy and the heads of courts and prosecutorial offices to avoid that inappropriate conducts are tolerated".
GRECO plans on evaluating the implementation of the 13 recommendations addressed to Romania through its report in the second half of 2017, according to the EC press release, by which point it remains to be seen whether Romania stepping up its anti-corruption measures will further delay European Union loans and other investments.
Andreea Tint