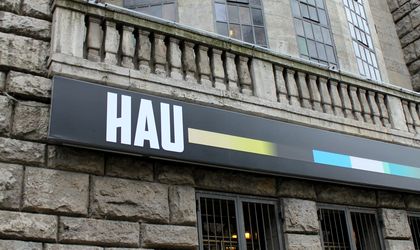 "Many years after…" is the first festival presented in Berlin with performers from Romania and the Republic of Moldavia, and hosted by the Romanian Cultural Institute. The festival will take place between December 13-16 at the HAU Hebbel am Ufer Theatre.
On the German website of the theatre, the performers are described as having "grown up in Ceauşescu's Romania, later confronted with the experiences of the post-socialist era, and today landing in a Europe that is increasingly drifting apart. They find themselves looking for traces of their own history against the backdrop of drastic social upheaval".
In collaboration with the Romanian Cultural Institute, HAU shows five productions that reflect these processes artistically. In "X mm out of Y km", Gianina Cărbunariu uses the Securitate files on the Romanian writer Dorin Tudoran to ask the question of how much the past can be reconstructed by working through historical documents. "Clear History," a work by Nicoleta Esinencu, concerns itself with the genocide committed under marshal Ion Antonescu in Moldavia, a country at the edge of Europe, which has been suppressed from collective memory. In "Duet", Vlaicu Golcea and Sergiu Matis stage processes of moving in which music gains control over the body. In "Romanian Dance History VI," a project of Caminul Cultural Bucharest, the demise of dance is celebrated. "Heated Minds" by Mihaela Michailov and David Schwartz is a seven-part monologue about the bloody suppression during the so-called miners' intervention (mineriade) in June 1990, to this day a traumatic date in Romanian history. "Global Exoticism," an installation and performance by Alexandra Pirici and Andrei Dinu, offers housing in homeless shelters – a unique experience of extreme poverty.