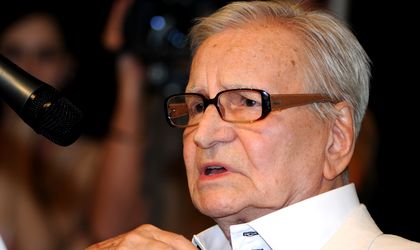 On December 14, Radu Beligan, who will turn 95 this Saturday, will receive the title of longest living actor still on the theatrical stage. This distinction comes with an award from the Guinness Book of Records on Sunday at the National Theatre of Bucharest (TNB), Mediafax newswire informs.
After the end of the theatre show "The Navel", with Radu Beligan as both director and actor, he will be awarded the title of longest-living actor still in activity on a theatrical stage. The show will begin at 19.00.
Radu Beligan will also be celebrated for his 95 anniversary, on December 14, at the Metropolis Theatre of Bucharest, where he will play in "The Cello Lesson" directed by Felix Alexa.
Oana Vasiliu