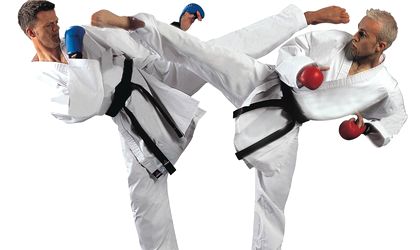 Romania ended second among the participating countries at the sixth edition of World Union of Karate-do Federations (WUKF), with 99 medals (41 gold, 23 silver, 20 bronze, and 15 for fourth places).
This result also places the Romanian Karate Federation first in the competition closed on Sunday night at the Palace of Sports of Verona Sports Hall, as Italy lined up several federations to top the countries ranking.
"We preserved our position among the federations. I had expected we wouldn't make the top position among countries, as Italy — the host country — had many athletes. It was a crowded edition, lots of people, too many for a hall like Verona's Sports Hall. The previous edition had almost as many participants, but the hall was twice as large. But it all ended well" – Romanian WKC Karate Federation Chairman (FRK WKC) Liviu Crisan told Agerpres,
Nearly 1,600 athletes of 27 countries, representing 44 federations attended the EC in Verona. Out of the 120 Romanians who competed, some were sponsored by FRK WKC, and others by clubs or private sponsors. The financing was partly covered from the budget allocated by the Ministry of Youth and Sports and from FRK WKC own sources, coming from sponsors.