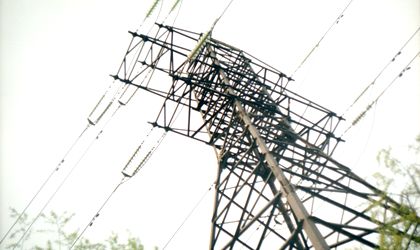 Romania was among the EU members that did have to rely on energy imports only to a smaller extent to cover its domestic consumption.
While the energy dependency of the EU stood at 53.4 percent in 2014, for Romania this figure was 17 percent, according to Eurostat, the statistics office of the EU.
Only Estonia and Denmark came ahead of Romania, with dependency rates of 8.9 percent and 12.8 percent, respectively.
Meanwhile, the highest energy dependency rates were registered in Malta (97.7%), Luxembourg (96.6%), Cyprus (93.4%), Ireland (85.3%), Belgium (80.1%) and Lithuania (77.9%).
Overall, the energy dependency in the EU was higher in 2014 than in 1990, but slightly lower than its highest point recorded in 2008.
Eurostat defines the energy dependency rate as net energy imports divided by gross inland energy consumption (which includes stock changes) plus fuel supplied to international maritime bunkers, expressed as percentage
At the moment, several oil majors are doing offshore explorations in the Black Sea, in a bid to find new oil and gas deposits.
Russia's Lukoil, US-based PanAtlantic and Romgaz had all announced in the last quarter of 2015 that they found a Romanian gas deposit offshore. The initial estimates put the discovery at over 30 billion bcm of gas, roughly enough to cover Romania's domestic consumption for three years.
The news came more than three years after the consortium comprising of OMV Petrom and ExxonMobil said they had found a gas deposit of around 42 to 84 bcm in the Black Sea. Pundits say that if this field proves to be commercially viable, the first gas could flow onshore around 2020, provided transportation infrastructure is built on time.
In the same time, the country has benefited from a boom in the renewable energy sector.  However, the legal changes in the support scheme have discouraged new investments in the past two years. At the end of 2015, the total installed capacity of wind projects in Romania amounted to 3.129MW. Solar came second with 1.325MW, while biomass stood at 104.3MW, according to grid operator Transelectrica.
In the same period, hydro capacities reached 585MW. All these projects benefit from the green certificate support scheme.
Ovidiu Posirca