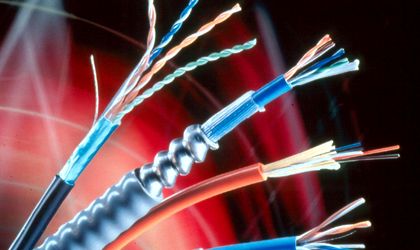 Despite continuing to make progress in fulfilling the targets of the Digital Agenda for Europe, Romania is still playing catch-up with some telecom indicators, according to a report published by the European Commission on the state of the telecom markets in the 28 EU member states over 2012-2013. Fixed broadband coverage reached 90 percent in Romania.
But while fixed broadband penetration increased to 18.9 percent, this is still the lowest rate in the EU and well below the bloc average of 29.9 percent. The number of fixed broadband lines in Romania reached over 3.79 million in January 2014, the ninth most lines in the EU. What Romania lacks in broadband penetration, it makes up for in speed. Fast broadband penetration, of at least 30Mbps, reached 10.5 percent of the country, which is well above the EU average of 6.3 percent. Ultrafast broadband penetration, of at least 100Mbps, reached 4.6 percent, also above the bloc average of 1.6 percent.
Mobile broadband coverage reached 99.7 percent, while mobile broadband penetration stood at 40.7 percent, one of the lowest rates in the EU. In January 2014, there were over 8.15 million mobile broadband users in Romania. Three telecom operators in Romania were offering LTE services, as of October 2013, with a focus on urban areas.
The RoNET project, which aims to support the deployment of backhaul networks in "white areas" of Romania – where broadband is not yet available – which was in an incipient phase for five years, was finally tendered out in December 2013 by the Ministry for Information Society.
According to the EC report, in 2011, revenues in the electronic communications sector amounted to EUR 3.65 billion.Investment in the telecom sector decreased by 1.7 percent in 2011 but rebounded by 8.8 percent in 2012. Telecom investment as a proportion of revenue in 2012 stood at 17 percent, above the reported EU average of 13 percent.
In 2012, Romania ranked 14th by investment in the sector out of EU member states, amounting to EUR 605 million out of the total EUR 41.9 billion, and came 16th by revenues in the market, which stood at EUR 3.65 billion out of a bloc total of EUR 324.3 billion. The Romanian Digital Agenda Strategy must still be completed by the Ministry for Information Society and will be sent to the commission services for consultation, according to the EC report.
Otilia Haraga