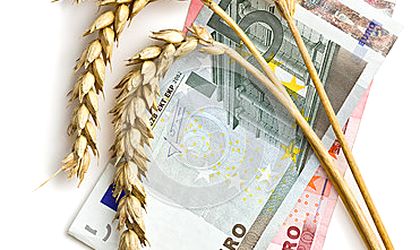 Romania's GDP will grow by about 2 percent in 2014, compared to an estimated 3 percent economic growth this year, said Melania Hancila, manager Deloitte Consultanta during a seminar organized by the central bank, according to Mediafax.
The reason for this economic slowdown will be the fact that the agriculture's contribution "will be diminished if not negative" in 2014, she explained. Exports too are expected to be below 2013 levels.
This year's good agricultural production (an estimated EUR 18 billion) will fuel economic growth which BCR estimates will be 2.5 percent. Out of this, agriculture will generate one percent. "Without agriculture, the economic growth would have been 1.5 percent," said Eugen Sinca, BCR's chief economist at the end of October.
The increase in production is good news, however this was only a "fortunate coincidence", he explained. The growth was generated by good weather unlike last year when the drought affected most crops, said BCR's chief economist, adding that the production reported in 2013 is similar to the level reported in 2011 and any other year with good weather conditions.
The European Commission predicts Romania's economy will grow by 2.2 percent in 2013, up from the 1.6 percent previous estimation.
Simona Bzavan