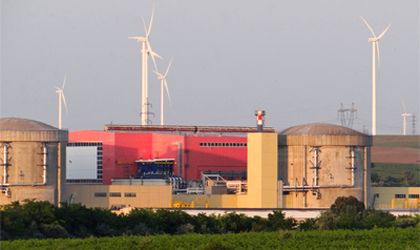 State-run nuclear power producer Nuclearelectrica on Monday said it will set up a new joint venture to oversee the construction of two additional reactors at its Cernavoda plant and wants to sell off a 51 percent-interest in the future company to a private investor.
For starters, a joint venture will be set-up where 51 percent of the EUR 6.5 billion project for nuclear reactors 3 and 4 of Cernavoda will belong to the selected private investor, while the state will preserve 49 percent. Nuclearelectrica will contribute 49 percent of the cash necessary to begin the venture, but no more than EUR 2 million.
In two years time, the joint venture will become an independent electricity producer, according to Nuclearelectrica's strategy which will be submited for shareholder approval on August 22.
Nuclearelectrica signed in late 2013 a letter of intent with China General Nuclear Power Group (CNPEC's parent company) for this investment, as part of a raft of energy investment agreements signed with Chinese companies. Canada's Candu Energy, a supplier of nuclear energy equipment, has announced the signing of an agreement with CNPEC for the construction of two nuclear reactors in Cernavoda in July of this year.