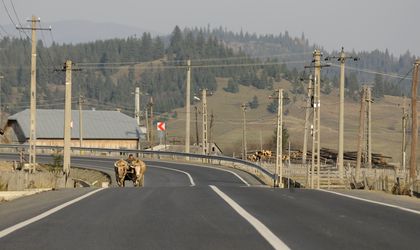 Romania will receive EUR 7.2 billion in funds from the European Union by 2020 to invest in is railway and road infrastructure, according to Ioan Rus, minister of Transport, writes economica.net.
By 2015, work on highways to connect central and western Romania to Europe will be completed, while the situation in northern and eastern Transylvania remains unsolved. By the end of 2016, the state will finish work on Targu-Mures oradea highway, and by 2018, the Transport ministry promises to complete a highway from Bucharest to Bors, near the Hungarian border.
"I will keep track to make sure we don't have highways that start in the middle of nowhere and end in the middle of nowhere", the minister said.
By 2015, Romania will receive EUR 1.2 billion from the EU. Add to that anoter EUR 300 million from the budget. For 2014, the State will pay EUR 600 million for infrastructure, in European funds and public funds.
All of the infrastructure projects will be coordinated through the Transport Master Plan, which should be presented to the Government by September-October, the official estimated. Previously, the Master Plan should've been finalised by the end of june.
"On August 31 we will have a Master Plan in a draft version which we can finalize, so we will have a semifinal draft with stands from EU, companies and us", Ioan Rus said in an interview for Mediafax.