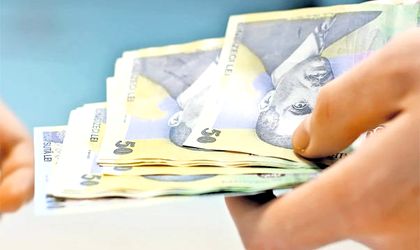 Romania will raise the gross minimum wage in two steps in 2015, to RON 975 in January and to RON 1,050 six months later in July, according to a draft government decision drawn up by the Labor Ministry. The gross minimum wage is RON 900 at the moment.
Starting with January 1, 2015, the gross minimum wage guaranteed by the state will be RON 975, for a complete work schedule of 168,667 hours / month, representing RON 5.781 / hour, according to the draft.
The document also establishes that starting with July 1, 2015, the gross minimum wage will be RON 1,050, meaning RON 6.225 / hour.
"A number 1,471,556 employees will benefit from this increase, out of which 488,630 working in the public sector and 982,726 in the private sector", the document says as motivation for the increase.
The document also specifies that these new wage increases will cost the budget RON 654,500,000 in expenses in 2015. The project will be up for public debate until December 30, 2014.