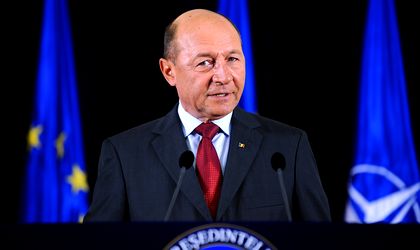 Romanian President Traian Basescu said that the country needs to bolster the government guarantee fund in order to ease the bank financing of SMEs, as part of the negotiations for a new precautionary loan with international lenders.
President Basescu stated that the structural reforms and job creation are also the main focus areas in the new deal, along with the macroeconomic consolidation.
"We will have to negotiate with you a government guarantee fund to offer guarantees to so they can finance SMEs. Otherwise, banks have no availability to finance the economy at this moment," the president told on Friday a joint mission of the IMF, European Commission and World Bank.
PM Ponta took a similar stance on Tuesday, stating that banks are not doing enough to finance the SMEs.
The president added that funding from the European Investment Bank (EIB) can support economic growth, but authorities need to set up the "adequate fiscal room."
According to the PM, Romania aims to sign a fresh EUR 3 to 5 billion precautionary deal with the IMF and the EU by fall. The loan will have fewer conditions that the previous two agreements and will focus on strengthening state-owned enterprises and maintaining fiscal discipline, he told Bloomberg in an interview.
The PM said the loan will sustain lower financing costs and support the currency.
Ovidiu Posirca