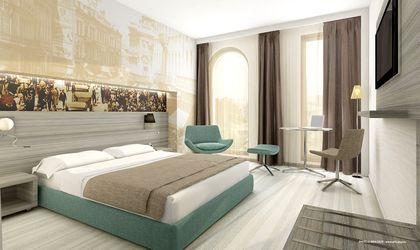 The sales tax will be lowered from 24 percent to 9 percent for all tourist packages including room and board, Prime Minister Victor Ponta said Tuesday after talks with IMF and EU officials.
Though initially PM Ponta announced that the measure will be applied only to all-inclusive offers, delegate minister for SME's and Tourism, Florin Jianu, later specified that the VAT cut will be applied to all packages offering accommodation.
"We've managed to solve a very important issue, even if it has a smaller impact on the budget, namely cutting the VAT for all-inclusive tourism offers, from 24 percent to 9 percent, because it was a competitiveness issue for the tourism sector in Romania", Victor Ponta said on Tuesday.
Contacted by Mediafax, minister Florin Jianu then made the correction.
At the moment, the VAT stands at 9 percent only for packages that include accommodation and breakfast. Hotel owners have been demanding in the last few years for the cut to be applied at other types of packages, since a coffee consumed at breakfast time is taxed 9 percent and the same product at launch will carry a VAT of 25 percent.
"We've managed to apply the reduced VAT for meals and services, on the condition that they are included in the same package at the same hotel. Any operator that offers at the minimum accommodation will benefit from the 9 percent VAT", Jianu specified.