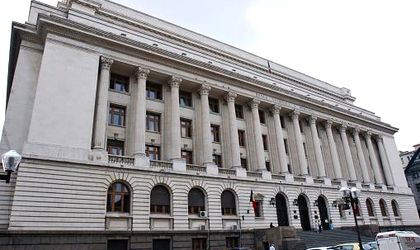 The country aims to overhaul its banking legislation this year so as to join the Single Supervision Mechanism of the European Central Bank (ECB) in 2015, said Tuesday Bogdan Olteanu, Vice-Governor of the National Bank of Romania (BNR), reports Mediafax newswire.
Olteanu said that Romania will be the first non-Euro zone member that will be part of the mechanism.
"The envisaged steps are not simple, on one hand the evaluation of banks' assets, which is ongoing, and on the other hand the institutional legislative reform that is extremely complex and assumes the transfer of sovereignty from Romania to that part of the European Union that decides to be part of the Banking Union, a new Euro zone, if you like," said Olteanu.
He said Romania needs to change the banking and guarantee fund laws and other provisions regarding the intervention and stabilization mechanisms in line with EU standards.
The Single Supervisory Mechanism will be enforced starting November 4 and the BNR will work directly with the ECB on this project.
Olteanu suggested it is better for Romania to join the Banking Union before adopting the euro because it will help the country reduce its economic gaps compared to stronger economies in the EU and help it get access to cheaper financing.
He added that Romania shows a "remarkable" stability on the 10 indicators in the dashboard for Euro zone accession, but cautioned the local economy needs to constantly grow for a relevant number of years before adopting the euro.
According to economists, the Romanian economy needs to grow for at least a decade and become strong enough to compete with other Euro zone members.
Ovidiu Posirca