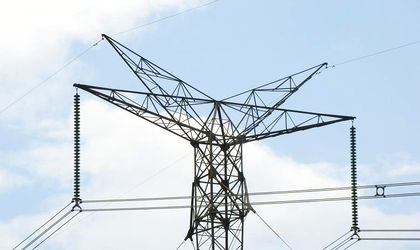 Romanian Economy Minister Constantin Nita and his Albanian counterpart, Arben Ahmetaj, on Wednesday agreed on a contract of one billion euro worth of electricity per year to be exported from Romania to Albania, governmental sources told Agerpres.
"We talked with the Albanian delegation about the need to increase the level of commercial exchanges between the two countries. An important point on the discussion agenda was the cooperation in the energy area, Romania's expertise and experience in the development of infrastructure projects, being highly appreciated by the Albanian delegation. In this respect, there is potential for involving the Romanian companies in the development of projects on the Albanian market, the priority areas being those of: building hydro power plants and small hydro power plants, revamping works, road infrastructure, agriculture, textile industry. At the same time, for Romania it is an opportunity to capitalise the surplus energy production, by selling it on the Albanian market. The energy producers of Romania have the opportunity to become active on the regional market, thus capitalising their energy production at competitive prices,'" the release quoted Constantin Nita as saying.
The contract provides the export of a 2.5 TWh electricity volume per year, the aforementioned sources said.
Romania's electricity consumption last year stood at 49.6 TWh, according to the National Energy Regulatory Authority (ANRE). Therefore, the energy quantity exported to Albania accounts for 5 per cent of Romania's consumption in 2013. At the same time, the energy production stood at 55.7 TWh last year.