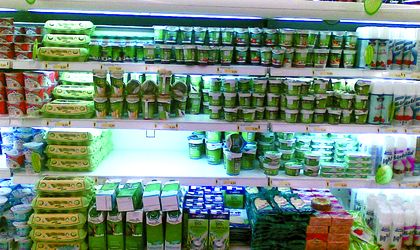 VAT for organic products will be cut from 24 percent to 9 percent starting 2014, said PM Victor Ponta. The measure will be implemented after it will be discussed with representatives of the International Monetary Fund (IMF), he added.
The announcement comes after VAT for bread was cut from 24 percent to 9 percent this September with the purpose to help fight tax evasion and reduce shelf prices. Tax evasion in the bakery industry was estimated at about 67 percent of the market prior to the cut. Authorities have previously suggested that similar VAT cuts will follow for other foodstuffs such as meat and oil products, should the measure prove successful in reducing tax evasion.
There are no official statistics available regarding the consumption of organic products in Romania, but this is estimated to have exceeded EUR 100 million in 2013, Marian Cioceanu, president of the Bio Romania Association, which is dedicated to organic farming, told BR this September.
The Romanian organic market has grown significantly over the past years, both in terms of organic farming and the consumption of organic products. After Romanian farmers started receiving financial support to convert from conventional to organic farming in 2010, the number of farmers and processors has gone up significantly, from about 3,100 that year, to 10,000 in 2011 and some 26,000 last year, according to Bio Romania data.
Ponta has previously said that the farmland surfaces certified for organic farming could double over the next seven years. At present about 400,000 hectares of land are certified for organic farming in the country. The growth will be fueled by the fact that Romania is building a trusted brand on international markets when it comes to organic products, said the PM.
Simona Bazavan