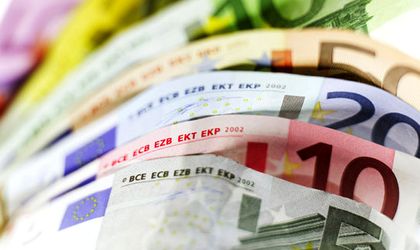 The International Bank for Reconstruction and Development (IBRD), a member institution of the World Bank Group, granted Romania a EUR 1 billion loan with a drawdown option that will serve as a buffer for the treasury reserve.
The agreement was signed on Tuesday by the Romanian finance minister Florin Georgescu and Francois Rantrua, the country director of the World Bank in Romania.
The precautionary loan is part of a fiscal consolidation effort aimed at easing Romania's access on the financial markets. The investors' sentiment on Romania may have improved after the country successfully raised last week EUR 750 million from a bond auction.
The World Bank loan is tied to a package of reforms in the public sector, which are similar to those imposed in the EUR 5 billion stand-by agreement with the IMF, European Commission and World Bank.
Romania has started in the past two years a massive reform program that aims to modernize the fiscal administration, as well as the healthcare and energy sectors. The parliament has to approve this autumn a new healthcare law that will change the way hospitals are managed, letting private insurers to tap into the market.
The World Bank assists Romania in modernizing the fiscal agency ANAF, in order to improve tax collection. Furthermore, a series of state-owned enterprises in the energy sector will be listed on the Bucharest Stock Exchange and will appoint private mangers and independent boards of administration. This is an ongoing process that should be finalized next year. Some of the state-controlled companies are in the final stages of appointing the board members, while others have just announced the consultants that will handle this program.
The recent loan has a 12 year maturity and reimbursed in one tranche in February 2024. The interest paid by Romanian comprises of the six month EURIBOR and a fixed margin of 0.60 percent when the loan is drawn, totaling 1.11 percent. A 0.50 percent standby by fee will be paid if Romania doesn't draw the loan. Meanwhile, a commission of 0.25 percent has already been collected after the loan agreement was signed.
Ovidiu Posirca