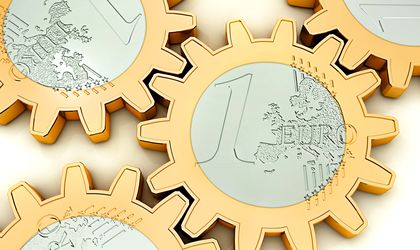 Romania sent the European Commission the new convergence program for 2014-2017 letting the Brussels officials know that committing to adopting the euro is "a necessary and achievable objective" by January 1 2019.
"The macroeconomic frame for the Convergence Program takes in consideration all the perspectives relating to the international environment and Romania's economic evolution according to the EC's estimates. At the same time, the macroeconomic scenario for 2014-23017 is convergent with EC estimates regarding Romania's economic progress. Romania is currently undergoing all the steps to participate in the Unique Resolution. (…)
In parallel, the important economic progress realized last year and estimates regarding the lingering momentum allow for an average timeframe to satisfy all the criteria for nominal convergence and approach real convergence. Given this context, the Government's commitment to adopting the euro will become an achievable and necessary objective by January 1 2019", according to the document sent to Brussels.
In a press release from the Ministry of Finance, Liviu Voinea, delegate minister for the budget, announced that based on the progresses made in the way of real and nominal convergence and also on Romania's economic evolution so far (as well as the one estimated for the future), the Government has set January 1 2019 as a deadline for Romania's integration into the Eurozone.