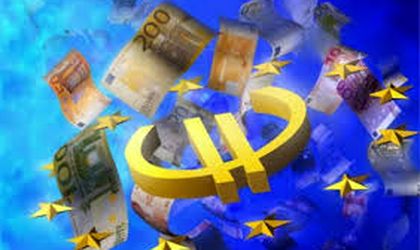 Romania needs a competitive country project to evolve from the last place, shows a study concerning the EU funds absorption rate in Central and Eastern Europe (CEE), released by KPMG. The survey, which investigates how these funds have been used during the last programming period (2007-2013), indicates a high intake rate for CEE countries.
However, though contracting was close to or surpassing 100 percent of available budgets in the region, there were gaps between contracted and paid ratios. Romania scored lowest on the scale with a 52 percent ratio, followed by Slovakia with 65 percent. Estonia, with 11 percent, and Lithuania, with 12 percent, had the smallest payment gap.
For the last funding period, 11 countries within the region were able to access nearly EUR 176 billion, which translates to as much as 15.5 percent of the average regional GDP for CEE. Overall usage of EU funds in CEE has been impressive, according to numbers at the end of 2014: by then, 77 percent of the total budget and 72 percent of contracted grants had been distributed to the beneficiaries.
"Contracting of the funds began only in the year following the start of the period, and it took a further two years after that for any of the programmes to pay funding to beneficiaries. The risk of corrections remains present, as well as a limited administration capacity. A remedy could be to intensify the use of the technical assistance component", said Florin Banateanu, KPMG European funds and public sector services director.
Natalia Martian