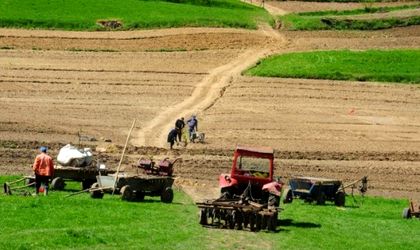 Romania has had an absorption rate of some 85 percent of funds in the 2007-2013 National Program for Rural Development (NPRD). The NPRD has EUR 9.3 billion available funding from EU investments and the Ministry of Agriculture and Rural Development has asked for a six months extension in deductions during the Luxembourg meeting of the Agriculture and Fisheries Council.
Daniel Constantin, the Romanian minister of agriculture said that this request has been backed by 16 member states and, should it be approved, it would lead to an increase in absorption of EUR 400 million, taking the rate up to almost 90 percent of available funding.
European commissioner for agriculture, Phil Hogan, announced that, although the proposal was already approved by 16 states, it also needs an accord from the European Council and Parliament. He explained that the legislative procedure does not allow for the European Committee to modify the papers directly.
"I would like to inform all farmers who have already started projects or are in the implementation phase, that they will receive their funds just like until now. Following this procedure, even if we will be unable to receive the extension of the term, farmers in the programme will be able to deduct their expenditures after December 31, though technically, this means they will be comprised in the 2014-2020 programme. This way, we can talk of an absorption rate of almost 90 percent of the funding," said Daniel Constantin.
Natalia Martian