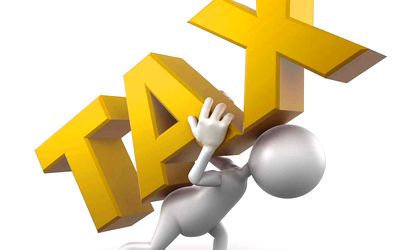 Romania recorded the highest VAT gap in the EU in 2012, which saw the country miss 44 percent of expected VAT revenues, leading to a shortfall in revenues of EUR 8.8 billion, according to a taxation study by the European Commission, the executive arm of the EU.
In fact Romania has been posting the highest VAT gap since 2009, when the crisis erupted in Europe, stated the report. In 2011, the VAT gap was also 44 percent, accounting for EUR 8.9 billion in lost revenue.
The EC has assessed the collection rate of VAT in 26 member states, excluding Cyprus and Croatia, which are fixing some issues in the data collection process, and concluded that the EU lost EUR 177 billion in VAT revenues due to non-compliance or non-collection. This would account of 16 percent of the expected VAT revenues in the 26 member states.
Algirdas Semeta, commissioner for taxation, said in a statement: "The VAT Gap is essentially a marker of how effective – or not – VAT enforcement and compliance measures are across the EU. Today's figures show there is a lot more work to be done. Member States cannot afford revenue losses of this scale."
"They must up their game and take decisive steps to recapture this public money. The Commission, for its part, remains focused on a fundamental reform of the VAT system, to make it more robust, more effective and less prone to fraud," added the commissioner.
Aside from Romania, the biggest VAT gaps were recorded in Slovakia and Lithuania with 39 percent and 36 percent, respectively. The EU members that were able to limit the loss were the Netherlands and Finland, both with a 5 percent VAT gap, and Luxembourg with 6 percent.
Romania is currently grappling with rampant tax evasion, which is estimated to account for around 16 percent of GDP in 2013. In addition, the country was able to collect 28.3 percent of GDP in taxes in 2012, which is more than ten percentage points below the EU average, according to a report by Eurostat, the statistics office of the EU.
Ovidiu Posirca