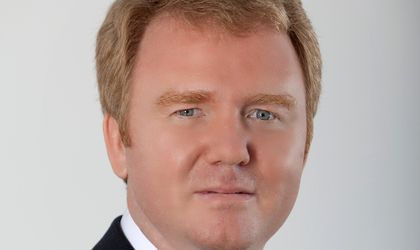 The country stayed among the most attractive destinations worldwide for renewable investments, according to professionals services firm Ernst & Young (E&Y), whose quarterly index kept Romania on the 13th spot, ahead of Poland or Spain.
Romania maintained its 10th position on wind investments, which has been the main driving force for the local renewable sector. More than 1,900MW of incentivized wind assets were operational by January, according to grid operator Transelectrica.
E&Y says solar will experience strong growth this year, although authorities aim to cut subsidies in solar – the biggest beneficiary and in small-hydro.
"While the Government may reduce the level of solar subsidies during a review this year, they are likely to remain attractive," said the firm.
The Romanian energy regulator Transelectrica estimates that Romania estimates that between 500 to 1,000MW worth of solar assets may be installed by year end. Photo-voltaic parks of 70MW were online by January.
Romania maintained its 24th position in the solar index.
However, any potential changes in the renewable support scheme are giving shivers to investors, who designed their projects based on a steady flow of green certificates.
Florin Vasilica, Transaction Assistance department leader at E&Y Romania, said: "Due to discussions that emerged in the market regarding a possible change in the support scheme of renewable projects, their development has slowed down to a certain extent." He added that investors would be more motivated to invest in solar or wind projects, if the uncertainty is solved in a positive manner.
Vasilica commented that Romania's ongoing development of the green energy sector has attracted the attention of foreign investors in Western Europe, China, the US or from Turkey.
Portuguese utility EDP picked Romania as its first international destination to develop a 39 MW solar park. Telecom operator RCS&RDS acquired in late 2012 two solar projects with a combined capacity of 13.7 MW.
E&Y's renewable energy country attractiveness indices analyse the 40 most attractive renewable energy markets, on infrastructure and compatibility with individual technologies.
Ovidiu Posirca