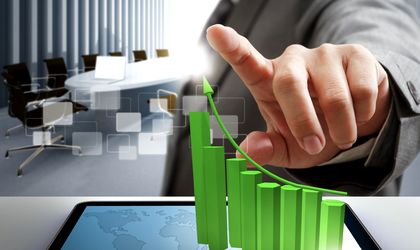 In the third quarter of 2015 Romania saw a yearly 7.3 percent increase in hourly labor costs for the whole economy, according to data released by Eurostat, the EU's official statistical office. Romania came in third highest after Latvia and Bulgaria (both up 7.4 percent).
The two main components of labor costs are wages and salaries and non-wage costs. Wages went up by 7.3 percent in Q3 2015 and non-wage expenses by 7.2 percent in Romania, while last year's Q3 showed an annual increase of 5.2 percent for wages, but a drop of 0.8 percent for non-wage costs.
In the EU, hourly wages and salaries rose by 2.0% and the non-wage component by 1.1% for the third quarter of 2015. In the second quarter of 2015, annual changes were +2.2% and +1.1% respectively.
By economic activity, across the EU labor costs per hour grew by 1.6% in industry, by 2.3% in construction, by 2.0% in services, 1.9 in business economy and by 1.5% in the (mainly) non-business economy in the third quarter.
In Romania rises were consistent across sectors, at 6.3 percent in industry, 5.8 percent in construction, 7.1 percent in services, 6.7 percent in business economy and 9.1 percent in mainly non-business.
Natalia Martian