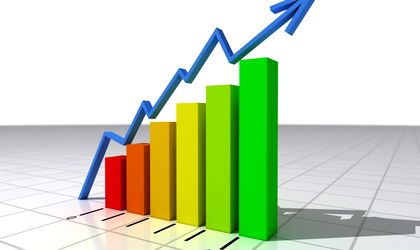 Romania's consolidated budget posted a surplus of 1.5 billion lei (EUR228 million) in January, equal to 0.23% of the gross domestic product, Finance Ministry data showed.
Consolidated budget revenues amounted to RON 17.6 billion, 2.7 percent of GDP, a 10.2 percent increase on the year. Significant increases in revenue were registered for profit tax (+27 percent, RON 247 million) and VAT (+17.8 percent, RON 5.02 billion).
Budget expenses incurred several increases, except in terms of investments. The expenses totaled RON 16.1 billion in January 2014, a nominal increase of 7.8 percent on the year.
Capital expenses amounted to RON 312 million, a RON 412 million decrease compared to January 2013 when they reached RON 725 million. In the note attached to the January budgetary execution, the Ministry of Finances states that the total expenses for investments, including capital expenses and those attached to development programs financed through internal and external means, amounted to RON 674.1 million, namely 0.1 percent of GDP.
In the first month of 2013, Finances reported total invesment expenses of over RON 1 billion, 0.16 percent of the GDP, which means that the projects with external and internal financing compensated only partially for the decrease in budget expenses. The National Road Company for instance only spent RON 0.5 million in the first month of 2014, compared to January 2013 when it spent RON 449 million.