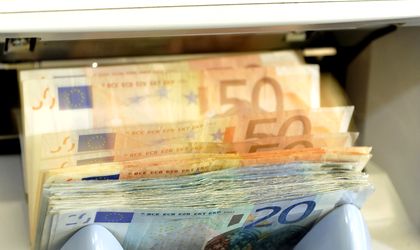 Romania seems to be rethinking its ambitious goal of joining the euro zone in 2015, as officials say the country still needs to control its own currency, the RON, in order to make reforms, while economists argue more time is needed to rein in substantial economic growth.
Romania was the last country to join the EU in 2007, along with neighboring Bulgaria, hoping for a brighter economic future. Regular Romanians flocked to obtain better paying jobs in Western countries, mainly Italy and Spain. In addition, Romania was scheduled to get close to EUR 20 billion in EU funds in order to build critically needed infrastructure and move the standard of living closer to European norms.
Now the beleaguered Euro zone is grappling with a stagnant economy and soaring unemployment in peripheral countries. Romania is Europe's second poorest member and the current economic development hinders its chances of joining the euro zone, according to economists.
The central bank governor, Mugur Isarescu, recently told the NY Times that joining the euro zone in 2015 is now "out of the question". He stated that by keeping its own currency, Romania had the flexibility to set interest rates, control liquidity and keep the deficit in place through currency depreciation.
"I don't think Romania will be able to adopt the euro in 2015," said Florentina Cozmanca, senior economist at RBS Bank. She added that Romania has the tough job of fulfilling real convergence criteria, which are not mentioned in EU legislation. This refers to labor productivity, GDP per capita and getting the economic framework in line with that of the euro zone.
"These real criteria are hard to fulfill as this requires reforms and economic measures that generate sustainable growth. The main catalyst could be a fast and efficient absorption of EU funds, in contrast to the slow absorption rate and issues identified by EU authorities, which we are currently facing," added Cozmanca.
PM Victor Ponta said Romania should pursue the nominal criteria to do with budget deficit and inflation, but should look carefully at the real issues.
"Romania has to go on the road of Poland, which clearly stated that it favors a solid Europe and wants to join the euro, but 2015 is not the fixed target," said the PM last week, quoted by Agerpres newswire.
The Romanian economy is set to grow by 0.8 percent this year, while the euro zone economy will shrink by 0.4 percent, according to the autumn forecast of the European Commission. The domestic economy is predicted to add 2.2 percent in output next year. The euro zone will grow by just 0.1 percent.
A realistic time horizon for adoption of the euro is 2018-2020, according to Florin Eugen Sinca, macro and fixed income analyst at BCR. He said the country needs additional reforms in the public sector and a longer period of economic growth before joining the euro zone.
Ovidiu Posirca