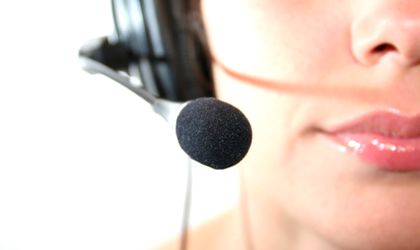 Romania was ranked the 9th amongst the Top 10 Shoring locations over 2008-2012, according to a new research report by Jones Lang LaSalle which looks at offshore and BPO investment opportunities in Poland, the Czech Republic, Hungary, Romania, Slovakia, Serbia and Croatia.
"The CEE market of approximately 100 million people is well positioned to respond to those growing needs from global corporations. The stalwarts, such as Poland and Romania for example, are seeing increasingly advanced roles being added to the spectrum of executed processes in the existing centers," according to John Duckworth, managing director Central and Eastern Europe at Jones Lang LaSalle.
Romania has the competitive edge for productivity, labor, cost, revenue growth.
While it started as a preferred location for call-center services, Romania now offers all types of operations. This is due to key drivers behind the rapid development of additional shoring services in Romania, which include the availability of a qualified work force, a good command of foreign languages, an excellent pool of university graduates, geographical proximity to Western Europe, good connectivity by air to the rest of Europe, and EU accession in 2007.
Most major players have opened at least one centre in Romania and local centers (with few exceptions) have in the range of 100-500 specialists.
French, Italian Spanish and German are the most common language combinations on theRomanian market, according to the survey, while Dutch, Finnish, Swedish and Norwegian would be considered as difficult languages.
Bucharest, the capital city, with a population close to 1.7 million, is considered a major market for SSC/BPO activity but is easily saturated.
Cluj-Napoca is the second in demand after Bucharest, with some SSC and BPO companies present in the city. It has good level of languages (especially German, Hungarian, Nordic languages).
Thirdly, Iasi has very good universities in IT&C area. There are perspectives for creating a technical SSC/BPO hub in the area.
The survey also shows there is still untapped potential in a number of Romania's regional cities, that are also well established university centers, which includes Targu Mures, Sibiu and Craiova.
"The options for global decision makers across the CEE are multiplying. Alongside the EU members of Poland, the Czech Republic, Slovakia, Hungary and Romania, which all feature full EU compliance, Croatia and Serbia have also emerged as strong alternative shoring locations," said Duckworth.
 Otilia Haraga