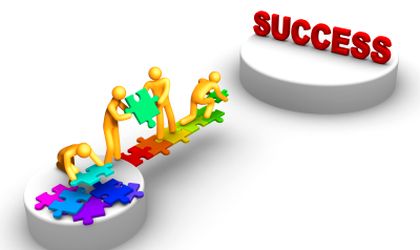 Romania ranks second among the SEE countries in terms of completed applications, respectively third in terms of registered teams, at the second edition of the international contest Telekom Innovation Contest, dedicated mainly to students and entrepreneurs with startups, according to a Romtelecom pres release.
The competition is being rolled out in 34 countries worldwide and the submission phase of applications ended on April 14.
Among the countries in SEE region, both Hungary and Macedonia ranked first with 20 completed ideas each.
In terms of registered teams, Hungary had 56 teams, followed by Macedonia with 53, respectively Romania with 31 teams and 14 completed ideas.
In Romania, the international competition was organized for the first time for external audiences, namely students, entrepreneurs with startup ideas and local young IT startups.
In total, 447 teams were registered worldwide with approximately 200 completed ideas.
The competition is organized by Deutsche Telekom Group (DT), supported by hub:raum, the group's incubator program, and is coordinated at national level by Romtelecom and Cosmote.
Worldwide, most applications were submitted for the Future Media & Communication category, followed by Cloud-Based Productivity, respectively Internet of Things. Other available categories were Cyber Security, Reality Data and Smart Energy.
The Romanian teams with the best ideas will be invited to national preliminary contest taking place in May in Bucharest. For the candidates in the rest of the countries, similar events will be organized in Athens, Bratislava, Budapest, Podgorica, Prague, Tel Aviv, Warsaw, Zagreb and Berlin.
The winning team of Romania will be invited to Champions Pitch event at the end of June in Krakow, Poland, event which includes a four-day startup training program. The winning team will also take the stage at the Long Night of Startups on September 6 in Berlin, at which up to 6,000 guests are expected.
The rewards include investments of up to EUR 150,000, inclusion in international startup programs, service packages like Amazon servers, and interactions with highly visible experts within the international group.
Otilia Haraga