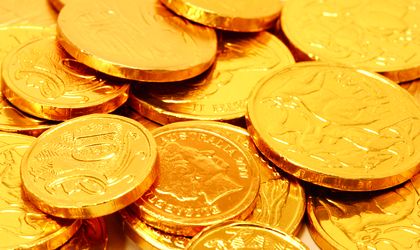 Romania is among the 35 countries with a gold reserve above 100 tons, according to recent data of the World Gold Council (WGC) quoted by novinite newswire.
With a gold reserve of 103.7 tons, Romania ranks 33rd, while neighboring Bulgaria ranks 47th with 39.9 tons of gold.
The US has the largest gold reserve in the world of 8,133 tons, while Germany and the IMF come next with 3,395 tons and 2,914 tons. Italy ranks fourth with 2,451 tons of gold, France is fifth with 2,435 tons. Then comes China with 1,054 tons, Switzerland with 1,040  tons, Russia with 918 tons and Japan with 765 tons. The Netherlands ranks tenth with 612 tons of gold.
Romania's gold stock rose by 7.3 percent in value to EUR 4.4 billion in July, according to the National Bank of Romania.
Ovidiu Posirca