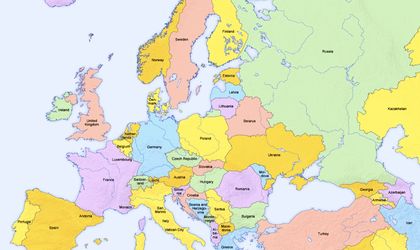 Romania ranks 28th in EU Member States' Innovation Performance behind Bulgaria, Latvia, Lithuania, Poland and Croatia, according to the Collaborative Innovation Report, conducted by World Economic Forum in collaboration with A.T. Kearney.
The European Union (EU) includes six of the 10 most innovative economies in the world, but also many countries that urgently and significantly need to improve their innovation capability. Sweden, Denmark, Finland, Germany, Luxembourg and UK are among the most innovative economies worldwide.
Europe as a region varies greatly in terms of both competitiveness and innovation. The large differences between European countries are driven by factors such as the number and quality of linkages between firms and entrepreneurial ventures, and between the private and public sectors. This fragmentation impacts the ability of firms to turn R&D investments into intellectual property (IP) and commercialized products, and it hampers European competitiveness in comparison with other regions.
This gap is detrimental to Europe's economic performance as a whole, especially when it comes to competing with other global economies such as the United States where scientific collaboration between the private and public sectors is almost double that in the EU and new technologies are commercialized with 17 percent more license and patent revenues from abroad.
"Europe is good at transforming euros into knowledge. It is not good at transforming knowledge into euros," stated Carlos Moedas, Commissioner, Research, Science and Innovation at European Commission.
The shifting external context for firms and economies and the increasingly competitive global environment create pressure on the traditional research, development and innovation models from which European firms have benefited. Firms regardless of their location report that in the past the majority of R&D spending was focused on "incremental innovations," and only 14 percent on radical innovations. Furthermore, firms have traditionally focused on developing their internal R&D capabilities, rarely sharing outcomes with partners to foster mutual competitive advantage.
When asked about their investment plans for the next decade, most large multinational companies expect the focus of their innovation investments to change significantly, moving towards riskier initiatives and breakthrough or disruptive innovations. Due to a lack of internal capacity in this regard, companies are increasingly collaborating with external parties, moving to more open forms of innovation, leveraging partners' discoveries, and commercializing innovations with other parties whose business models are better suited to bring new goods or services to market.
Based on more than 140 structured interviews and 20 multi-stakeholder workshops involving more than 450 participants, the report highlights the main challenges faced by young and established firms when they seek to collaborate, and discusses leading practices and strategies employed by both firms and policy-makers to improve the success rate of such collaborations.
Anda Sebesi
Make sense of Romania.
Is there something that puzzles you about Romania? You might also be interested  in this.