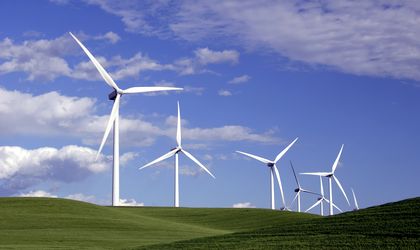 Investors perceive Romania as a top destination for renewable investments, mainly wind, allowing the country to rank 13th out of 40 countries on renewable energy and 10th on wind, according to the latest Renewable Energy Country Attractiveness Indices of the professional services firm Ernst&Young (E&Y).
Romania, which is already the "shining star" of the renewable sector in Eastern Europe, may benefit from an influx of Bulgarian investors, drawn away by cuts in subsidies in the neigboring country, according to E&Y.
"Given the positive regulation system of renewable energy in Romania, including the investment support scheme, our country could rank better, if the limitation on the set up of bilateral contracts, which ensures the bankability of these investment projects in eliminated," said Florin Vasilica, partner and leader of the Transaction Advisory Services department at E&Y.
Romania approved this summer a new energy law that blocked the closing of purchasing power agreements (PPAs), essentially freezing the financing of renewable projects, according to market specialists. Authorities are now trying to find a working solution, fearing that investments could grind to a halt.
"We hope this legal change, which has been expected by the industry and investors, will occur in 2013," added Vasilica.
The E&Y report notes the "overgenerous" green certificate support scheme should be scrutinized by policy-makers in the face of tough austerity measures.
Romania has benefited by a surge in renewable investments, due to a favorable regulatory environment combined with a lack of investment outlets in other sectors, according to E&Y.
This has been most visible in wind capacities, which jumped to 1,440MW in September from 623MW in the same period of last year. Meanwhile, solar seemed to be a less popular investment destination, as only 25.5MW were connected to the grid by October. However, the number of green certificates granted for solar producers in six, while wind gets two. One green certificate is trading to the ceiling price of EUR 55.
Romania lost three positions, ranking 24th on solar, according to the E&Y report.
The most attractive destinations for renewable investments were China, Germany and the US.
Ovidiu Posirca