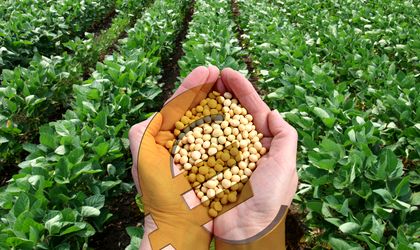 The Romanian Government on Thursday approved a decision raising the maximum ceiling allocated for additional payments for ecological farming in 2014 to EUR 7 million from the current EUR 3 million.
According to the decision, the ceiling has been raised to EUR 7,098,000, out of which EUR 5,798,000 for vegetable production and EUR 1,3 million for animal farming, according to Mediafax. The government also extended the period of application for specific aid until November 28, and the deadline for supplying justifying paperwork has been pushed back until December 5.
Some 400,000 hectares of farmland are certified for organic farming in Romania at present, but this could double over the next seven years, said Prime Minister Victor Ponta during the INDAGRA agribusiness trade fair in Bucharest last year.
Romania is a net exporter of organic products, albeit mostly raw materials such as cereals and fruit. In 2012, exports of organic products were estimated to be around EUR 200 million, according to data from the Export Development Direction part of the Ministry of the Economy, Trade and the Business Environment.
Exports have grown over the last years by about 10 percent (annual growth rate) and a similar evolution is expected this year.