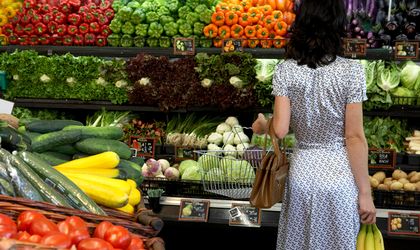 In September 2015 Romania posted a 12 percent year on year increase in retail trade volumes, the highest among the 28 EU members, according to data from the Eurostat, Europe's statistical office.
In the context of a 3.7 percent increase when across the EU in retail trade, Romania was followed by Ireland with an 8 percent rise and Poland and the United Kingdom (6.3 percent). Decreases were observed in Luxembourg (11.8 percent), Bulgaria (2.5 percent) and Slovenia (0.4 percent).
The 3.7 percent increase in EU's retail trade volume is due to rises of 5.3 percent for automotive fuel, of 4.9 percent for non-food products and of 2.3 percent for food, drinks and tobacco.
When comparing September 2015 against August 2015, Romania came second with a 1.7 percent climb, after the United Kingdom (2 percent) and before Malta (1.1 percent) and Ireland (0.9 percent).
The largest drops in retail trade among member states were registered in Portugal (2.2 percent), Belgium, Denmark, Latvia and Poland (all 0.7 percent).
The EU saw an overall 0.3 percent increase in the volume of retail trade due to rises of 0.4 percent for both automotive fuel and non-food products, while food, drinks and tobacco sales remained stable.
The eurozone saw a 0.1 percent drop in retail sales in September over August 2015, while year on year it posted a 2.9 percent increase.
Natalia Martian