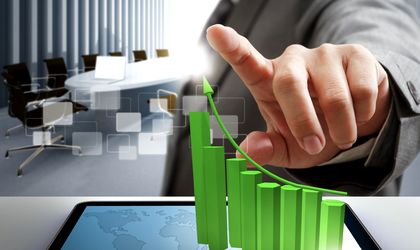 Romania posted an advance of 11.4 percent in hourly labor costs in the last quarter of 2015 y-o-y, according to data released by Eurostat, the statistical office of the European Union. This was the highest increase posted by a member state, while the EU was stable, with a 1.9 percent advance.
The two main components of labor costs are wages & salaries and non-wage costs, with both components showing an 11.4 percent annual rise. Romania saw a steady increase in hourly wages throughout the year (7 percent in Q1, 7.6 percent in Q2 and 7.3 percent in Q3).
Public sector wages hiked by 19.5 percent in Q4 2015 as compared to the same period of the previous year, with strong advances recorded throughout the year (6.7 percent in Q1, 7.9 percent in Q2 and 9.1 percent in Q3).
The business segment saw a 9.1 percent increase. When broken down to industries, services showed the highest advance (10.3 percent), while construction (8.6 percent) and industry (7.7 percent) followed close behind.
Romania was followed by the Czech Republic (with an 8.6 percent), Latvia (up 7.7 percent), Bulgaria (5.8 percent), Slovakia (5.3 percent) and Austria (5.2 percent). Decreases were recorded in Italy and Cyprus (both down 0.8 percent), the Netherlands (0.4 percent) and Luxembourg (0.1 percent), while Ireland was stable.
In the EU, hourly wages and salaries rose by 2 percent and the non-wage component by 1.4 percent for the fourth quarter of 2015, compared with 2.1 percent and 1.2 percent respectively for the third quarter of 2015.
Natalia Martian