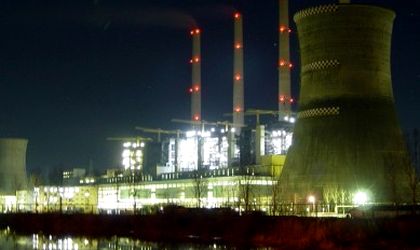 A 15% stake in Romanian state-run energy holding CE Oltenia will be listed in September or October instead of June, as initially agreed with the International Monetary Fund, as the assisting broker has asked for more time to assess the company's coal reserves.
"The company is on schedule with the listing but I anticipate a delay. We had difficulties in finding an international consultant to evaluate the coal reserves. After 15-20 July the procedures should be finalised. Since it's not a good time to go public, we will probably push the IPO until after September 15 or at the beginning of October", seaid Gabriel Dumitrascu, head of Privatizations in the Department of Energy.
The new deadline could be communicated "around April" according to the official, after the proper talks with international financial institutions.
According to the State's deal with IMF, at the end of June 15 percent of the Government's stake in Oltenia Energy Complex and Hidroelectrica should go public, however given the latest developments, none of these IPO's will happen as originally planned.
The Hidroelectrica IPO will most likely be postponed given the company went back to insolvency.
Also, Romania's insolvent state-owned hydropower generator Hidroelectrica estimates it will produce 13.9 TWh of electricity this year, 6% less than in 2013, when it produced 14.8 TWh.