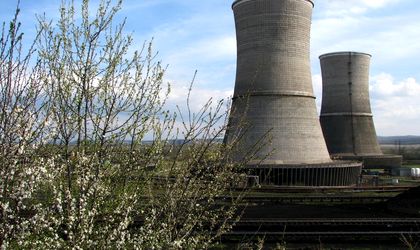 The Ministry of Economy wants to sell a minority stake in the newly formed energy holding, Complexul Energetic Oltenia, in order to boost its capital and support investments.
The Government will amend legislation on land expropriation for public utility and on the water law in order to support the power generator. In addition, the state-owned lender Eximbank will offer guarantees for investments at one of the energy units in the Rovinari branch.
The Oltenia Holding became operational in June after the merger of three thermal power generators – Complexul Energetic Turceni, Complexul Energetic Rovinari, Complexul Energetic Craiova, and the coal mining company Societatea Nationala a Lignitului Oltenia.
The decision to list a 15 percent stake on the domestic stock exchange is part of a wider structural reform program in the energy sector agreed by Romania with the IMF, European Commission and World Bank.
The company has an estimated turnover of EUR 900 million and a generating capacity of 3,570 MW. It employs around 5,800 people in the energy sector, while the mining arm has around 13,000 employees.
The Ministry of Economy has a 77 percent stake in the holding, while the Property Fund owns 21.5 percent. The company has an estimated share capital of EUR 280 million.
Ovidiu Posirca