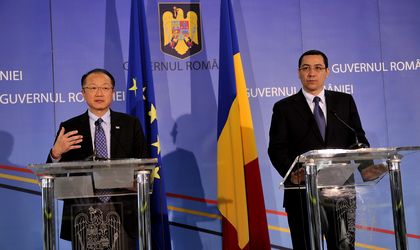 Romania's PM Victor Ponta said on Thursday the government is "capable" to increase the social assistance rates starting July, in an move to combat the spike in energy prices due to the liberalization program agreed with the IMF.
The minimum guaranteed income will be raised by an average of 13 percent in two tranches, while the family support scheme will grow by an average of 30 percent.
At present, the minimum monthly guaranteed income for a person stands at RON 125 (EUR 29), climbing to RON 462 (EUR 106) for a family of five.    
Romania will use a EUR 500 million World Bank loan to combat poverty and modernize the welfare system. The top brass of the World Bank met yesterday with the PM to discuss the situation of the economy and future reforms.
"Despite the great progress that we are seeing in this country, Romania remains the country in the EU with the highest level of poverty, with over 30 percent living with less than five dollars a day. The levels of poverty are a special concern of the PM and everyone in the country knows that," said Jim Yong Kim, the World Bank president.
He said Romania should maintain flexible labor markets to help the transition to higher productivity jobs. He added investments in healthcare, education and social protection of the poorest members of the society are not hand outs but strategic investments in human capital.
Jim Yong Kim also met with Romanian President Traian Basescu.
Ovidiu Posirca