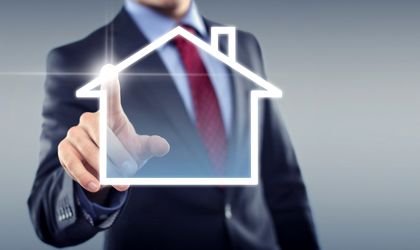 Romania attracted the first nine months real estate transactions totalling EUR 600 million, placing it third in Central and Eastern Europe (CEE), shows a study released by real estate management company JLL. Most transactions this year saw new investor names, such as CTP Invest, P3, GLL and Lonestar, after several years in which NEPI and Globalworth have dominated the market.
The Czech Republic championed the region with a market share of 43 percent of total transactions, followed by Poland with 28 percent, Romania (11 percent), Hungary (10 percent) and the countries of Southeast Europe (6 percent).
"Romania prime properties traded at a yield difference of 150 basis points in office property and 275 basis points in industrial as compared to Poland and the Czech Republic. With the sustained improvement in the past 12 months of economic indicators and financing conditions, we believe that there are arguments to support the reduction of this gap in the next 12 months. In any event, in similar conditions of risk, Romania promises a higher return on investment from the rest of the region for investors entering now," said Silviana Badea, head of capital markets at JLL Romania.
Last year real estate transactions in Romania totalled EUR 1.15 billion, representing a record of recent years. Volume, however, was influenced by two transactions almost impossible to repeat in the coming years, namely the acquisition of the Real network by Auchan, worth EUR 260-280 million and Globalworth taking equity held by German fund RREEF in diverse projects, worth about EUR 200 million.
The logistic sector, the most active for the past year in Romania, has known major transactions including the Prologis Logistic Park, Mercury Logistics Park and Cefin Logistics Park to CTP Invest, as well as Pheonix Logistics to Lonestar. All mentioned transactions were mediated by JLL, representing 70 percent of the market transactions, the company states.
JLL was also involved in the acquisition of Europolis Park, signed last year, but completed this year – the first acquisition of a revenue-generating project of P3 in Romania.
Total traded volume of industrial properties in the first nine months exceeds 600,000 square meters for EUR 260 million.
The structure of the market segments shows that transactions with offices and industrial space is more than 70 percent of the market, the rest being purchases of retail projects. The number of real estate transactions has increased this year, while the average transaction fell, a sign that the market is liquid and that investors are not only seeking projects over EUR 50 million, but start looking to smaller ones.
"In 2015 Romania increased investors' interest and the meetings we had at Expo Real confirm that our country is back in the sight of many of them, regardless of market segment in which they operate. This is largely due to the increase in interest and competition and prices for quality products in Poland and the Czech Republic. In the third quarter negotiations in the first half resulted in signed contracts. We expect the 2015 trade volume to exceed EUR 800 million," said Andrei Vacaru, capital markets consultant & head of research, JLL Romania.
Other recent transactions concluded by JLL in Romania are the selling of Promenada Mall to NEPI for EUR 148 million and the acquisition by the company Kromberg & Schubert of the space in which Chisineu Arad Solvency operated.
The summer months this year were atypical for the estate investment market in Central and Eastern Europe also, resulting in a trading volume of EUR 2.8 billion in the third quarter, above the level in the first two quarters in total. In the first nine months, the volume of investments in the region reached EUR 5.5 billion, 22 percent higher compared to the same period last year.
JLL, part of Jones Lang LaSalle Incorporated, is a professional services firm specializing in investment management and dedicated real estate services offered to customers who wish to obtain added value by owning, renting or investing in real estate. With global annual revenues estimated at USD 5.4 billion, JLL works in 230 branches in 80 countries and encompasses about 58,000 employees worldwide. Operating on behalf of its clients, the company provides outsourced management and real estate services, with a portfolio of approximately 316 million sqm and a total investment of USD 118 billion from the sale, acquisition and financing globally in 2014. The investment division, LaSalle Investment Management manages assets worth USD 55.3 billion.
Natalia Martian