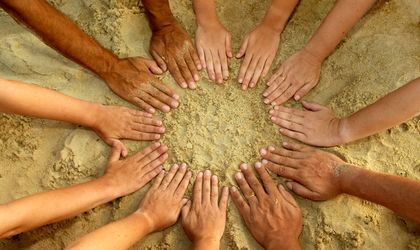 Romania ranks 27th out of the 28 countries in the European Union, placing it among the EU countries most urgently in need of policy reforms, according to a recent study by Bertelsmann Stiftung, a German NGO focused on social issues.
With a mark of 3.74, Romania only scores better than Greece, which is last in EU, with 3.61. While the EU average is at 5.63, countries which scored best on the social justice scale are Sweden (7.23), Denmark (7.10) and Finland (7.02).
Romania ranks among the bottom five performers in four of the six dimensions in the study (poverty prevention, equitable education, labor market access, social cohesion and non-discrimination, health, inter-generational justice). Health is the weakest indicator (Romania scoring last in this domain), while for poverty prevention the country scores next to last among EU members. The country scores better at inter-generational justice (17th) and labor market access (21st).
Health, a big part of social inclusion, is a very weak point for Romania, the study shows. Scoring 3.09 in this area, Romania comes last in Europe.
According to Eurostat, in 2013, one in ten Romanians reported not getting medical attention because of cost, distance or long waiting lists (ranking the country 27th, ahead only of Latvia). According to Euro Health Consumer Index data, Romania's health system is the second worst performing, with long waiting times for treatment, a low range and reach of health services, and poor outcomes, conditions getting progressively worse since 2008.
Sustainable Governance Indicators (SGI) country experts flagged Romanian health policy as inadequate, scoring it 4 out of 10. They credit inadequate funding with undermining the country's health system, which receives "the lowest health-budget allocation of any EU-member state", leading to severely limited medical services and "thereby leading to widespread bribe-giving by patients even for basic services."
Another major policy challenge confronting the Romanian government is poverty prevention. In 2013, 40.4 percent of Romanians were at-risk-of poverty or social exclusion (the second highest rate at the time among EU members), while in 2014 the percentage stood at 40.2 percent, placing it last. While this rate has gradually improved since 2007 (when 45.9 percent were at risk), it remains some 15 percentage points higher than the EU average. In 2013, 28.5 percent of the total population suffered from severe material deprivation (the second highest rate in the EU) and 22.4 percent were income poor (they receive 60 percent or less of the median income, after social transfers).
Among those at risk, children fared the worst. With 48.5 percent of those under 18 at-risk-of poverty or social exclusion, the average Romanian youth faced conditions worse than their counterparts in 26 other EU countries. 34.1 percent of children and youth suffered from severe material deprivation.
Seniors (65 and over) found themselves similarly worse off than most of their EU counterparts. Overall, 35 percent were at-risk-of poverty or social exclusion (rank 26). The government has made significant strides at reducing severe material deprivation among seniors – from 48.9 percent in 2007 to 27.5 percent in 2013 – but it remains the second highest rate in the EU (ahead of only Bulgaria).
According to the 2015 SGI country report, the Roma minority "is particularly vulnerable to poverty and marginalization, as the community's economic and educational disadvantages are exacerbated by discrimination. The Romanian government still has a long way to go with respect to the establishment of an effective safety net for the poorest, as well as with the formulation and implementation of long-term strategies creating more equal education and employment opportunities for the marginalized. A longterm social-inclusion project, supported by the World Bank, which focused on improving living conditions among the Roma, persons with disabilities, children at risk and victims of domestic violence revealed strong institutional fragmentation and weak institutional capacities at the local level".
However, the study is not entirely optimistic about the EU either, stating that, in spite of situations in member states not worsening, they are not improving either. Nearly one-quarter of EU citizens (24.6 percent) are currently regarded as being at-risk-of poverty or social. Measured against today's total EU population, this corresponds to approximately 122 million people.
The gap between the northern European countries and the crisis-battered southern European countries remains high, with numbers increasing in Spain, Portugal and Greece year on year. Although the top contenders (Sweden, Denmark, Finland and the Netherlands) have also suffered an overall decline in terms of social justice, they remain in a comfortable position.
Natalia Martian