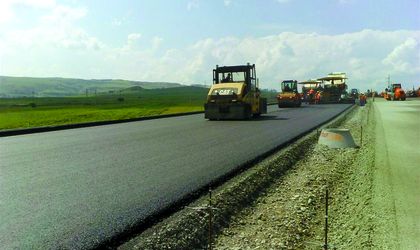 Romania's national roads and highways company CNADNR will officially open 70km of highway this Thursday, the state company has announced. PM Victor Ponta is expected to take part in the opening event.
The 70km are part of the highway connecting Sibiu and Orastie in centre Romania. The remaining 22km of the highway will be completed next year. The delay was caused by landslides in the area, according to the authorities.
Another 27 km of highway between Deva and Lugoj could be opened by year-end. Dan Sova, the minister of grand infrastructure projects, announced during a recent  ProTV interview, that a total of 115.5 km of highway will be opened by year end. This is below the record 180 km completed in 2012.
The first highway ever built in Romania was opened in 1972, connecting Bucharest and Pitesti (98km). In 1987 another 18 km connecting Fetesti and Cernavoda were open for traffic. For the next 17 years no new highway was completed until 2004 when several segments totaling 97km of highway were opened. Overall, between 2004 and 2012 some 413 km of highway were completed in Romania.
Simona Bazavan