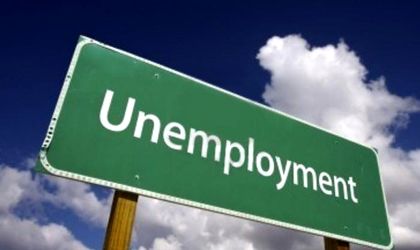 Seasonally adjusted unemployment rate in Romania was at 6.8 percent for the month of July, at the same level against the previous month as well as year on year, recent data from the National Institute for Statistics (INS) shows.
Compared with a year ago, the unemployment rate in July fell in twenty-three member states, increased in three and remained stable in both Belgium and Romania, according to Eurostat numbers.
The number of unemployed (aged 15-74 years) estimated for July current year in Romania is of 630 thousand persons, showing a slight increase over the previous month (627 thousand persons), but at the same level as compared to the same month of the previous year.
According to the breakdown by gender, men's unemployment rate was 2.2 percentage points higher than that of women (7.8 percent for men and 5.6 percent for women).
The unemployment rate of adult persons (aged 25-74 years) was estimated at 5.6 percent for July 2015 (6.5 percent in the case of men and 4.4 percent in that of women's). The number of unemployed aged 25-74 years accounts for 76.3 percent of the total number of unemployed estimated for July 2015.
Eurostat estimates that 23.067 million men and women in the EU-28 were unemployed in July 2015. Compared with June 2015, the number of persons unemployed decreased by 232 thousand, while year on year it fell by 1,648 thousand.
The EU-28 unemployment rate was 9.5 percent in July 2015, down from 9.6 percent in June 2015 and from 10.2 percent in July 2014.
Among the member states, the lowest unemployment rates in July 2015 were recorded in Germany (4.7 percent), the Czech Republic and Malta (both 5.1 percent), and the highest in Greece (25.0 percent in May 2015) and Spain (22.2 percent).
The largest decreases were registered in Bulgaria (11.5 percent to 9.4 percent), Spain (24.3 percent to 22.2 percent), Greece (27.0 percent to 25.0 percent between May 2014 and May 2015), Portugal (14.1 percent to 12.1 percent), Ireland (11.3 percent to 9.5 percent) and Croatia (16.9 percent to 15.1 percent). The increases were registered in Finland (8.7 percent to 9.7 percent), France (10.3 percent to 10.4 percent) and Austria (5.7 percent to 5.8 percent).
Natalia Martian
Romania is a land of contrast. Business Review helps you make sense of Romania.
Is there something that puzzles you about our country? You might also be interested in this.