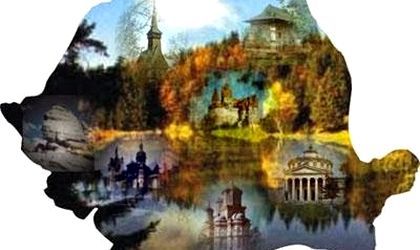 A recent study concerning global tourism has placed Romania on 23rd place as a travel destination for city breaks. The study, conducted by Mercury Research, had 16,800 respondents from 24 countries and included 111 tourist destinations.
Respondents who selected Romania as a city break destination motivated their choice by an interest in tourist attractions and new experiences, and less an interest into knowing the local culture.
Among the top selections for short stays (week-ends and city breaks) are the Greek islands (2), Austria (4), Portugal (5), Spain (8), France (9), with Italy coming in first. When it comes to longer stays (at least four nights), Norway occupies the first place, followed by Sweden and Austria, while Romania has the 24th place.
Amongst countries selected as future travel destinations Romania has scored 1 percent, as opposed to the leading favourite, Spain, with a 12 percent rate. Even though Bulgaria has a lower score when it comes to being a recommended visit target, it seems that the situation reverses when it comes to marketing. Four percent of foreign visitors have reported seeing commercials for Bulgarian travel, while 2 percent saw advertising for Romania. Of the total foreign respondents, only one percent chose Romania as a future travel location for 2015.
Natalia Martian