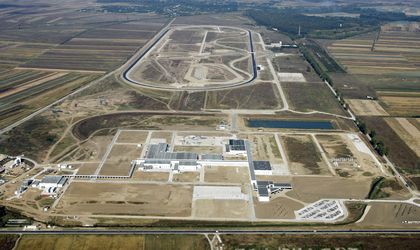 Innovation by Romanian companies declined over 2010-2012 compared to the previous two years, according to a survey by the National Institute of Statistics. Furthermore, the number of companies that did not innovate at all grew by more than 10 percent over the same period. However, a few players with Romanian pedigree distinguished themselves on the innovation battlefield last year.
[restrict]
By Otilia Haraga
Only four out of ten large companies and two out of ten SMEs implemented a new or improved product, process, management or marketing method over 2010-2012.
"The preliminary results of the survey on innovation show that between 2010 and 2012, the proportion of companies that introduced or implemented significantly new or improved products, processes, management or marketing methods was 20.7 percent, representing a 10.1 percentage point decline compared to 2008-2010. Out of these, 14.4 percent were companies that only implemented new management and marketing methods while 1.9 percent introduced or implemented only new or significantly improved products or processes. About 4.4 percent of companies introduced both new products/processes as well as new or improved management/marketing methods," said institution officials.
Firms with more than 250 employees were more innovative than SMEs whose teams number between 10 and 249 people. Some 40.1 percent of large companies were innovative, representing a 16.3 percentage point drop compared to the previous two years, against only 19.8 percent of SMEs, corresponding to a 9.9 percentage point decline.
Both industry and services saw sharp drops in innovation potential. The indicator fell from 30.1 percent over 2008-2010 to 22.4 percent over 2010-2012. In the services sector, the fall was even steeper, from 31.7 percent over 2008-2010 to 18.8 percent over 2010-2012.
Sometimes, the obstacle may come from the authorities. In a Hotnews.ro piece posted last year, Sorin Buse, director of Renault Technologie Roumanie (RTR), said that, while collaboration with the Romanian authorities was generally positive, the company had to abandon plans to take all its 2,000 employees to its Titu center due to the infrastructure, which the authorities "promised they would improve, but didn't."
"There was at some point a project via which the engineering department should have been relocated. These talks were held in 2006-2007 when a new agreement was signed with the government, conditioned on infrastructure allowing the efficient transportation of several thousand people there," wrote the company official.
Since its official inauguration in 2007, RTR has become Renault's largest engineering center outside France, with almost 2,300 current employees and three locations: Bucharest (automotive engineering and design offices), Titu (testing center) and Mioveni (technical support to the Dacia plant).
In 2013, two major projects were finished by RTR teams, completing the full regeneration of the M0 range: the Logan MCV (the new Logan Estate) and the new Dacia Duster.
The new Logan Estate was mainly developed and industrialized by Romanian teams. In total, 83 percent of its specific parts were developed by RTR engineers. This was the first project that RTR had managed from as early as the choice of the final design.
Phase two of the already very successful Dacia Duster was also run by RTR teams, from an even earlier stage.
All testing prototypes for the two projects were manufactured in Romania and the static and dynamic trials were mainly conducted on the testing benches and tracks at TituTechnicalCenter.
According to the INS study, Romanian companies are not cooperating enough for innovation purposes. Only 7.4 percent of firms that were deemed innovative had cooperated with a view to making new or improved products or operations.
In industry, 9.1 percent of businesses had been open to cooperation, while in the services sector only 5.1 percent had cooperated between 2010 and 2012.
There are obstacles to innovation even at global level. An A.T. Kearney survey found that while IT innovation is growing in importance, investment is dropping. This is very important, since IT can be an enabler of innovation across all verticals.
So, while 90 percent of CIOs in the A.T. Kearney study on IT innovation say that technology-driven business innovation is crucial to achieving competitive advantage and understand that the rewards of IT innovation can be impressive, on average just 12 percent of IT budgets are earmarked for innovation. Additionally, only 23 percent of organizations in the study report very positive results from their IT innovation efforts.
To the question, "Has your company created specific processes and operating structures to drive IT innovation?" 45 percent of interviewed CIOs responded positively, 41 percent responded negatively while 14 percent didn't know.
One example of a Romanian company with a main focus on innovation is MB Telecom, a producer of high-tech security equipment, with around half of its 130 people working directly or indirectly in R&D.
The company has announced that it is looking to expand its production capacity in Switzerland, as it is venturing onto international markets to sell sophisticated technology.
Mircea Tudor, president of MB Telecom, says the new plant will require an investment of CHF 6 million (EUR 5 million) and will help double the production of a new airplane scanner. At present, it has a yearly production capacity of 30 cargo scanners at its plant in Otopeni.
Its strategy seems to have paid off. In 2009, MB Telecom won the grand prize at the International Exhibition of Inventions in Geneva for a high-performance cargo screening system called Roboscan 1MC. Last year, the company won the grand prize again in Geneva for a new aircraft screening system called Roboscan 2M Aeria. The Romanian firm is the first company in history to have claimed the grand prize in Geneva twice.
Another player with local pedigree is e-commerce solutions firm Avangate, sold last year by Gecad Group to Francisco Partners. In 2013, Avangate announced its SkyCommerce Summer '13 release, as part of its customer-centric commerce solution.
The company quotes a recent Constellation survey which found that the average organization maintains 33 separate systems to support the end-to-end delivery of an order.
The Summer '13 release claims to solve companies' problem of fragmented commerce systems that make it hard to keep up with customer demand, extending Avangate's advanced subscriptions setup and management, usage-based billing, advanced retention management, cross distribution channel management to unify data and treatment from direct and indirect channels.
In 2013, Avangate was recognized for major achievements in this area through various awards such as Red Herring Global 100, Gartner's Cool Vendor in e-commerce, and CODiE Awards for Best eCommerce and Billing platform.
Bitdefender, the already well-known Romanian security solutions company whose technologies are used by approximately 500 million individual users and companies, was also recently awarded by German independent institute AV-TEST in the Best Protection 2013 and Best Performance 2013 categories.
The company continually invests in research, functional model designing, functional model testing and prototyping in order to develop top mobile security technology and acquire top ratings in testing sessions.
Last year, Bitdefender invested into B-Have Technology for mobile devices, which optimizes the emulation of third-party software applications for mobile devices.
The approximate project budget was EUR 1.6 million, of which Bitdefender's private contribution was EUR 900,000.
However, it does not always take an army of employees or huge investments to achieve innovation. History offers numerous examples of entrepreneurs who made it big with a business that started from their garage.
One such local example is uberVU, a social media marketing platform set up by three Romanians, which was taken over by Canadian company HootSuite in a transaction evaluated by TechCrunch at EUR 15-20 million.
uberVU was founded in 2008 in Bucharest by Romanians Dan Ciotu (COO and co-founder), Vladimir Oane (CPO and co-founder) and Dragos Ilinca (VP marketing and co-founder). The team is completed by Mark Pascarella, CEO of the company since 2011.
With a headcount of 42, in 2013 the firm aimed to establish itself as one of the top social analytics tools on the US market, focused on distilling large amounts of data in real time to a few key insights. It managed to achieve that by focusing marketing and sales on areas where it could re-position the competition as slow, outdated and yesterday's technology. The most lucrative areas were marketing analytics and real-time marketing campaigns, where crunching large amounts of social data into a few key metrics in close to real time were critical, said company representatives.
* All companies mentioned in the article are nominees for the Business Review Awards.
[/restrict]