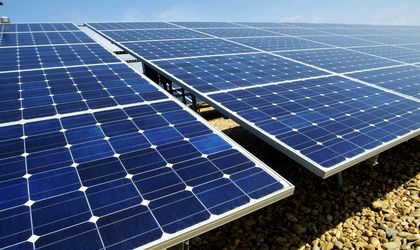 Energy watchdog ANRE is in the final stages of deciding on feed-in tariffs for renewable projects in Romania, in a move which has been expected by investors.
Zoltan Nagy-Bege, member in ANRE's regulation board, said on Wednesday the European Commission (EC), the executive arm of the EU, sent the first approval letter this September on the computation mechanism drawn up by the ANRE. He added the watchdog is currently establishing the prices in the new system, which has to be vetted by the EC.
"I do not expect any decision from the EC before March 2014," said Nagy-Bege, quoted by news portal focus-energetic.ro
According to the ANRE member, the feed-in tariff for solar installations would reach EUR 186 for each mega-watt. He mentioned this figure by taking into account three green certificates, which reached a trading price of EUR 42 last week each, and by adding the price of the sold electricity.
"We will see if the EUR 186/MWh is enough or we will reach EUR 200/MWh, but we will have to take into account the sustainability of the scheme. Suppliers will next decide if the feed-in tariff or the acquisition of energy and green certificates from the market is more profitable for them," said Nagy-Bege.
The government stated its intention to wane down the support for renewable producers, in the face of growing electricity bills for households and industry.  The large industrial consumers vigorously attacked the renewable players, arguing the money they spent for green certificates in the past two years could have been used to build new plants and create jobs.
Authorities deferred the issuance of some green certificates through to 2017, aiming to cut the incentives for new projects coming online next year.
The local renewable sector has boomed in the past four years, on the back of a generous incentives scheme paid by consumers. Wind has remained the driving force in the renewable sector, with around 2,300MW in operation, followed by solar installations, which have soared in the past year to 553MW.
Ovidiu Posirca