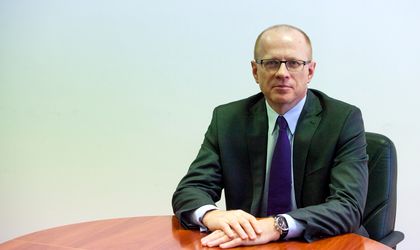 While the Romanian capital market currently meets most of the criteria to be promoted from frontier market to secondary emerging market (the next category) on the FTSE index, it is still lagging behind in terms of the liquidity criteria, according to a Bucharest Stock Exchange press release regarding an FTSE evaluation of the Romanian capital market.  
As such, Romania meets eight of the nine criteria imposed to be promoted to Emerging market level, "a major success, that places us one step away from being included on the watch list by the international evaluation institution," adds the BVB press release.
The remaining liquidity criteria (enough liquidity to allow major international investment) means, in fact, "a certain number of large companies that, from the point of view of their market value and shares available for sale, that would register high trading values," says BVB.
The program of modernization of the Romanian capital market started at the end of 2013 that "generated a number of results, implemented by the Bucharest Stock Exchange, Central Depository, Financial Surveillance Authority and other institutions, including public authorities, and by the Romanian Parliament" is the reason why this "achievement was possible," according to Ludwik Sobolewski, BVB general director. He further added that "what is still necessary is a state program for privatizing the economy through the capital market" and that "it would be recommended that such a program include an educational component, meant to explain why a robust and developed capital market, supported by the state, is beneficial" to Romanian citizens.
Every six months the FTSE classification committee meets to re-evaluate capital markets and when a market meets all the criteria it is placed on a short list to be promoted into a superior category. Three other international institutions (MCSI and S&P Dow Jones from the U.S., and STOXX from Switzerland) are currently evaluating the capital market in Romania, the criteria and analysis process being relatively similar among them. These refer mainly to the value of trade and size of companies listed on the stock exchange, but also to the rapidity of access for investors on a capital market and the way in which they can sell and buy shares.
Andreea Tint