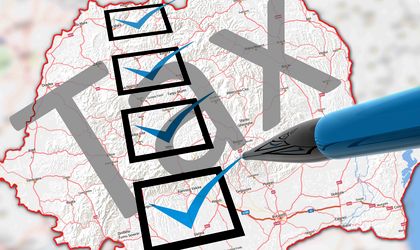 The government will attempt to reduce the social contributions (CAS) by 5 percent or cut VAT to 19 percent starting 2014, if the economic growth allows one of these changes, said Finance minister Daniel Chitoiu on Thursday during a meeting with AmCham members.
The Romanian economy grew by 0.7 percent of GDP in 2012 and estimates show that it should further grow by more than 1 percent of GDP this year.
The government sticks to its plan to reduce VAT on bread to 9 percent starting July and plans to develop a state aid scheme for companies taking out EU grants.
Chitoiu said that Romania needs to create a "solid framework" that supports the public – private partnership, which can represent a financing solution for Romania.
The Ponta government aims to overhaul the taxman (ANAF) and seeks to train the tax officers and bolster the IT infrastructure in order to improve the relationship with tax payers, according to Chitoiu.
He told AmCham representatives the Fiscal Code and Fiscal Procedure Code will be rewritten this year. Tax specialists say a first draft of the New Fiscal Code will be published this summer.
Chitoiu cited the 3 percent tax in microenterprises and the lump-sum tax for certain industries in the second quarter as tax simplification measures.
Tax experts argue the mandatory taxation of microenterprises may lead to a higher collection of taxes to the budget, but will kill some small companies in the process.
Ovidiu Posirca