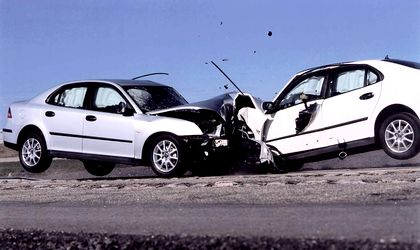 In 2013, 56 percent of inland water transportation accidents that took place in the European Union (EU) happened in Romania (81 accidents), show data released by Eurostat, EU's official statistics office.
Romania reported the highest number of accidents for each year in the period 2006–13, with the exception of 2010 (32 accidents in Romania, 38 in Hungary).
Our country was followed by Austria with 17 percent (25 cases) and Poland with 8 percent (12 cases).
In the Czech Republic, the number of accidents decreased by 78 percent from 1995 to 2013 (from 32 in 1995 to 7 in 2013).
When it comes to number of rod accidents, Germany and Italy reported the highest number of persons killed (over 3,000). In terms of persons killed per million inhabitants, Poland (93.8, 2012 numbers) and Romania (93, 2013 numbers) held the highest values.
39 percent of victims killed in road accidents in Romania were pedestrians, 38.7 percent were drivers, and 22.3 percent were passengers.
In 2013, 1,130 people were killed in railway accidents, accounting for 55.3 percent of the total victims in the EU. Of the total number of victims, 14.2 percent were passengers. On average there was a slight decrease in the number of suicides involving railways (2,819 suicides in 2013). The largest increases were reported for Romania (+175.0 percent from 2007 to 2013), Poland (+153.6 percent) and the Czech Republic (+38.0 percent).
When it comes to air fatalities, Romania registered no cases between 2011 and 2013, while the whole of EU stayed at a low level (21 fatalities).
Natala Martian