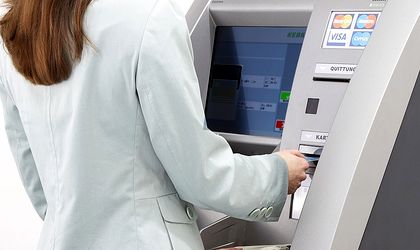 Though the number of users taking advantage of online banking in Romania has increased three times over the last three years, our country is next to last among countries in the region with only 6 percent of its population accessing such services, according to a recent study.
Our country surpasses by little Serbia (5 percent), while other countries in the region lead with a large share of their population using online banking, such as the Chech Republic (62 percent) and Austria (55 percent).
The study reveals that almost one fifth of bank clients prefer a mix between online or mobile banking and a visit to the local branch.
At the end of 2015 numbers showed that 63 percent of Romania's population used bank services, increasing over previous years, albeit a slow moving process (the share stood at 54 percent in 2008). When it comes to current accounts, the rise in number of people owning one was more pronounced, from 21 percent in 2008 to 51 percent in 2015.
Natalia Martian